This page is for students AND teachers!
Check here for free resources to use in your classroom and to recommend for student use. Contact Ms. Kirchmyer with suggestions in order to add your favorites to this site!
Audio Books, Video Resources, & Interactive Lessons (all subjects)
A free online collection of stories and poems in Mp3 format. Each passage can be dowloaded as a PDF and printed for read-along.
Audio & Video Directory with over 5,000 titles. Subjects range from arts, literature, religion, travel, sports, and politics to philosophy, science, business, languages, and technology.
(Through a YouTube channel) The quick and dirty lesson on just about anything: chemistry, US history, world history, literature, ecology, biology, and they continue to expand. Lessons are presented quickly.
A collection of lessons taught by professionals in math, science, economics & finance, humanities, and computer programming. There are even common core resources available.
Videos and interactive lessons in all subjects: arts, career & technology, foreign language, health, Language Arts, math, Phys Ed, science, social studies. Look in the left column to navigate.
Videos in all subject areas: Language Arts, math, science, chemistry, physics, history, business & career development, life skills, religion, health education, foreign languages, computers and technology, the arts, social studies, ethics, etc...
For all subject areas. There are two types of TED-Ed lessons: 1) TedEd original lessons, representing collaborations between expert educators, screenwriters and animators. 2) created by website visitors who add questions, discussion topics and other supplementary materials to any educational video on YouTube. Both types of TED-Ed lessons are used regularly to introduce new topics to learners in exciting, curiosity-inspiring ways.
Careful attention should be paid to the creator of each podcast, as many of them are elementarty, but there are a lot of good quality (often student-made) presentations on a variety of topics. ALL subject areas are represented here. This is a good place to send students to get a quick-and-dirty look at a topic or even a great reference for standards on how they should create their own multi-media presentations.
Currently a free service, Newsela contains articles for every subject written from 4th grade to college level. Students can register and be given reading at their own lexile. It even has common-core aligned quizzes on the reading. Lesson plans are also available for teachers to use with the text.
Lots of great stuff from grammar to structure to rhetoric... Good stuff here!
a collection of videos meant to inspire writing
Two high school AP English teachers host this site with topics and strategies specifically designed to target students' writing skills. Poke around; you'll probably find something worth using.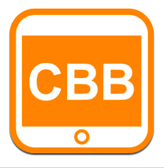 Creative Book Builder allows students to create books in epub format, which can then be exported to iBooks and shared with others. It has a publishing tool for project-based learning or a summative assessment at the end of a unit. Students can embed images, audio files, video files, and write text that align with every level of the revised Bloom's Taxonomy. The advantage of an epub document over a PDF document is that all of the media will be preserved and available for readers to interact with when the final product is published.
Writing practice for the CCSS practice with complex texts, text-dependent questions, vocabulary, writing assessments, and assessment questions. Grades K-12
Thousands of speeches from history, politics, movies, literary figures, religion, sports, and pop-culture. Most are available with both the text and the Mp3, many with the video as well. These make great primary sources when showing how great writers and speakers present their words. It even has links to the most popular magazines and newspapers of today.
Smithsonian has created a website of high-interest articles, and each article is provided at multiple levels. This could be beneficial for meeting the needs of all reading levels within your class. It has Lexile leveled current events, lesson plans, quizzes, assessments
Available online anytime, Powerspeak Languages is a fun, proven and powerful way to gain quick proficiency in Spanish, French, German, Italian, Korean, Japanese, Russian, Mandarin, and English as a second language for both Mandarin and Spanish speakers. It provides a rich learning experience with audio, video, and interactive learning experiences.
A language picture-dictionaries to assist new language learners:
An online Spanish newspaper
A language picture-dictionaries to assist new language learners:
an online German newspaper
A language picture-dictionaries to assist new language learners:
An online French newspaper
Images/Artwork/Presentations
A friendly license allows teachers and students to use up to 50 educational clipart items in a single, non-commercial project without further permission.
A friendly license allows teachers and students to use up to 50 educational clipart items in a single, non-commercial project without further permission.
ClippixEtc is your source for photos and pictures for classroom use. A friendly license allows teachers and students to use up to 25 free photos in a single, non-commercial school project without further permission.
This copyright-free clip art is organized by topic.
Pics4Learning is a safe, free image library for education. Teachers and students can use the copyright-friendly photos & images for classrooms, multimedia projects, websites, videos, portfolios, or any projects in an educational setting.
Absolutely free photos: People, objects, nature, slides, city, & holy land images
The creators of this site allow you to use photos freely but ask you give proper citations.
2.4 million premium photos and illustrations. Use the following credit when you cite: "FreeImages.com/Artist's Member Name."
Curriculum: History/Govt.
An overview of the people and events of the Holocaust through photographs, documents, art, music, movies, and literature
A friendly license allows teachers and students to use up to 25 maps in non-commercial school projects without further permission
collection includes primary sources of advertising, African-American history, architecture, landscape, cities, culture, environmnet, folklore, government/law, literature, maps, Native-American history, performing arts, music, presidents, religion, sports, recreation, technology, war, military, Women's history, and more...
What an engaging look at primary resources! See campaign commercials, talk about strategy, rhetoric, and the issues. This site is a great way to bring some of America's political icons to life and make the issues meaningful and real to students!
always check fine print regarding terms of use (for example, some sites allow you to use it for free provided you give proper citation, etc...)
music can be used in projects that include web distribution
a non-profit site that allows registered users 5 standard-quality free downloads a day without copyright restrictions.
offers copyright-free, no registration, no subscription music.
asks for donations for their royalty-free music.